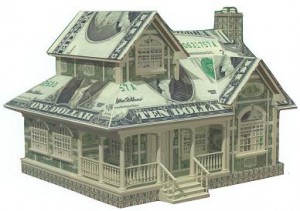 We'd love to help you evaluate the current market value of your home.  Determining market value of your specific property takes more than simply looking at previously sold homes and providing a range of estimated listing/sale figures.  In today's accelerating real estate market, we need to consider the direction we're heading, what the active comparable homes are listed for, how long they're sitting on the market, how many homes are you competing with in the current market, and the current absorption rate in your value range.
The Slocum Group focuses on hyper local market trends and can identify the direction the neighborhood is going, not just where its been.  Improvements you may have completed, updates you've made, landscaping and overall condition as well as numerous other factors will also largely affect the market value of your home.  Our two-step process to determining market value begins by; (1.)setting up an appointment with one of our agents to meet with you at your property and (2.) Meeting again in our office or at your home to discuss the derived market value as well as allow us to show you the comparable homes we used to complete our market analysis.
Reason #1 Why You Should Hire The Slocum Group to Sell Your Home
We're Different! – If you're looking for a sales script memorizing agent, than look elsewhere!  Our agents pride themselves on getting to know their clients, and meeting or exceeding their expectations.  We're trained to sell your home, but we're more interested in making a friend and client for life!  Our business is finding and selling real estate, but how we get there is by building relationships.
Reason #2 Why You Should Hire The Slocum Group to Sell Your Home
We're Honest!  – We've built relationships for years simply on Trust!  We don't have a pitch to deliver, no guarantee to sell you home or we'll buy it, no variable commission rates, no radio personality advertising, no deceitful marketing practices.  We're just moral, honest, hard-working and available business people who are hungry to succeed but will never do so at the expense of another.  We look for Win-Win scenarios in our transactions regardless of who's on what side of the deal so everyone leaves the closing table with a smile and a positive outcome!
Reason #3 Why You Should Hire The Slocum Group to Sell Your Home
We Know Real Estate! – We don't practice real estate part-time, this is not a hobby for us, we're not interested in making a little side money when we feel like it!  We're professionally trainer full-time licensed brokers with tremendous experience and this is all we do!!!  We've taken the time, traveled extensively, and learned from the best!  We've invested a significant amount of money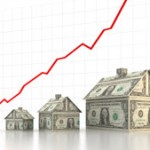 into becoming the best at what we do.  We continually examine market trends, common marketing practices, changes in real estate law, changes in building techniques, material, & design to service our clients needs with the most current resources in the industry.  Ask us what we've learned lately?  I think you'll be pretty amazed at the lengths we go to hone our skills!
Did you know from 1/1/13-12/12/13 there has been 1,943 residential homes sold in Pitt County with an average days on the market of 138?  Did you know the same dates for 2012 only yielded 1,671 home sold with an average DOM of 155?  This means there's been a 14% increase in the total number of homes sold and an 11% reduction in the average number of days on the market from 2012 to 2013.  What could this mean for your home's value?  What is the absorption rate for your price range?   Have you seen the comparable market inventory?  Of course you haven't, that's why you hire us, because we know and we use this knowledge to help you succeed in the selling of your home!
Contact The Slocum Group today to find out if we're the right fit for your real estate needs.