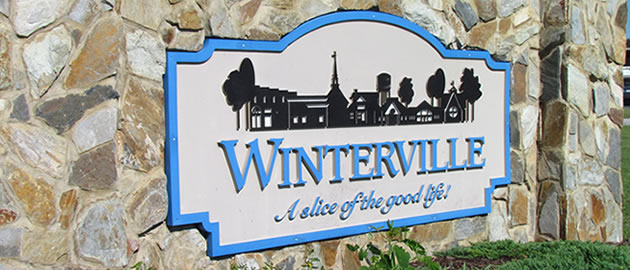 In the past 20 years Winterville has grown from a tiny suburb of Greenville, to a thriving town with wonderful ammentities for all to enjoy.  With perfect access to South Greenville's shopping including major anchors such as Kohl's, Sears, Lowe's, & The Fresh Market Winterville citizens have Greenville's finest at their fingertips all while residing in a recenlty updated small community.   Many small businesses continue to flourish in Winterville, such as the infamous Wimpie's Steam Bar, C.D. Rouse Hardware Store, Adventure Outfitters, Waters Carpet Center, Round Table Toys, and D & L Gun store.
In recent years, the town of Winterville has experienced major growth both residentially and commercially. Since the 1990s, subdivisions such as Winterville Crossing, Cedar Ridge, Irish Creek and many others surrounding the area have sprouted.  In the past 13 years, Winterville's population has grown over 400%.
With all this growth, the town has managed to keep it's small town feel and laid back attitude.  This can certainly be experienced by all at the annual Watermelon Festival held in August.  With local headline bands such as Parmale, who have since become national recording artists featured on CMN, MTV, and radio stations across the world, to seed spitting contests and amusement rides there certainly is something for everyone who likes to have a good time!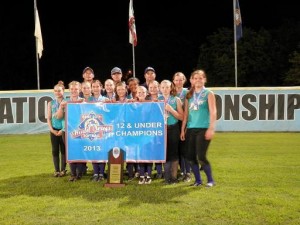 Winterville is also host to one of the greatest girls softball complexes and teams in the country.  The Pitt County Girls Softball League (PCGSL) has clenched the World Series Title on multiple occasions during it's last 20 years of growth.  The Sara A. Law Softball Complex is an amazing tribute to both a past player, as well as all the teams, players, coaches, sponsors, and supporters of girls softball in Pitt County.
A little known fact about Winterville is since approximately 2002 it's been home to a secret training facility for some of the world's best BMX riders.  A facility known as The Animal House owned by Dave Mirra, a 24 times medal winning X-games BMX rider who lives in Greenville, also known as Pro-town in the BMX world!  More professional BMX riders call Greenville thrie home than any other city in theworld!

Needless to say, you'll never know what you'll find in the wonderful town of Winterville!
HELPFUL LINKS