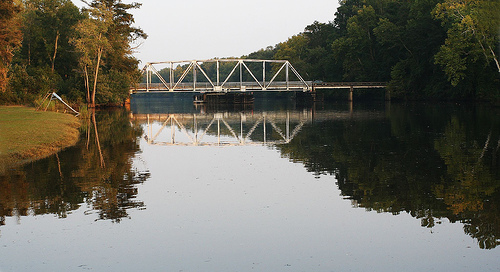 Grimesland serves as the gateway to eastern Pitt County in North Carolina. Our Town is "small" but looks at the future in a "big" way.
A GREAT DEAL OF HISTORY (Grimesland)
In 1714, Louis Duvall received a royal grant to the land where the first bluffs rise along the banks of the Tar River, and it was there that the first English settlement within what has become Pitt County, North Carolina was established. Duvall called his home Mount Calvert. In the 286 years since, that land has been called other names: Salter's Ferry, Boyd's Ferry, Nelsonville and Elksville are some of them. Today it is Grimesland.
Among those early English colonists was a woman from Bristol whose brother, Edward Teach, lived in Bath. Today, Mr. Teach is more widely known as "Blackbeard," one of history's most notorious pirates and an American legend. Although most of his activities were concentrated in the Pamlico Sound, it is said that Blackbeard often climbed a cypress tree on the banks of the Tar near Grimesland to survey shipping on the river for potential plunder..
It was during the 1760's that Dempsie Grimes came from Norfolk County in Virginia to begin a plantation called "Avon" near Salter's Ferry. His son, William Grimes, bought more land lower down the Tar River from "Avon" and he established another plantation which he called Grimesland." William Grimes had a son named Bryan Grimes and a grandson named Bryan Grimes for whom the present-day town of Grimesland is named. A graduate of the University of North Carolina at Chapel Hill, Bryan Grimes, Jr. prospered as a planter.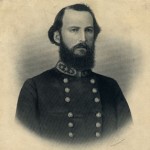 He enjoyed enough prominence and esteem to be elected as a delegate to the state convention which voted North Carolina out of the Union in May 1861 and ratified the constitution of the Confederate States of America. That same month Grimes received a major's commission in the 4th North Carolina Regiment. Although he lacked military training and possessed a quick and fiery temper, Grimes demonstrated skill, judgment and courage throughout his service with Robert E. Lee's Army of Northern Virginia and received rapid promotion. He commanded the 4th North Carolina at Seven Pines (where every other officer in the regiment was killed), Mechanicsville and Chancellorsville. He led a brigade at Fredericksburg. In the Gettysburg campaign, Grimes led North Carolina infantry in the advance element during the invasion of Pennsylvania. During the retreat back into Virginia, he commanded North Carolinians fighting in the rear guard.
He distinguished himself at the fighting in the Wilderness and especially at the "Bloody Angle" during the battle of Spotsylvania after which he received promotion to brigadier general on May 19, 1864. He led a brigade in Early's Valley Campaign and the raid on Washington. After assuming the command of a division at Cedar Creek, Grimes received a second star on February 23, 1865, the last officer in the Army of Northern Virginia to receive promotion to the rank of major general. He led his division in fighting at Petersburg, Fort Stedman, Sayler's Creek, and Appomattox. When notified of Lee's surrender to Grant, Grimes's initial reaction was to take his command, march to North Carolina, join the Confederate troops already there and continue to fight, but another general officer prevailed upon him not to disgrace himself by violating a flag of truce. Grimes surrendered his division with the rest of Lee's shattered army at Appomattox Court House.
"Go home, boys," he told his troops, "and act like men, as you have always done during the war." Grimes rode back to his plantation, resumed farming, and never again took any part in politics. In 1880, he was killed by a man with whom he had a private dispute. In 1887, the little town on the banks of the Tar River first settled by Louis Duvall in 1714 was renamed in honor of Major General Bryan Grimes, Jr., and it has remained Grimesland to this day.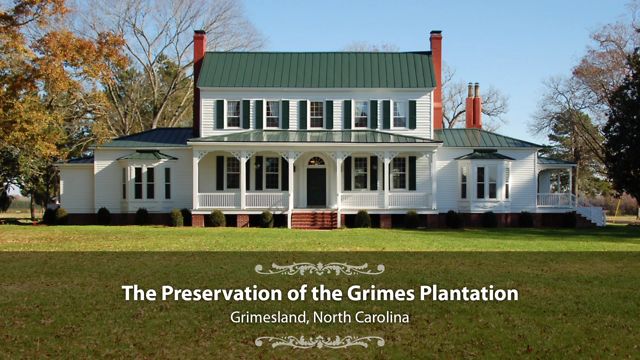 Grimes Plantation has now been purchased by Eddie Smith founder of Grady White Boats in Greenville and restored to its previous glory by Barnhill Contracting with the help of so many wonderful people who pride themselves on keeping NC history alive and well!  Hopefully one day a tour through this wonderfully rich piece of history will be possible!
Grimesland serves as the gateway to eastern Pitt County in North Carolina. Our Town is "small" but looks at the future in a "big" way.
Present Day Grimesland
Currently Grimesland is growing in every direction.  With a high concentration of new neighborhoods to the west toward Greenville, as well as many high end homes and neighborhoods to the south such as Autum Lakes where houses exceed the $1 million dollar mark.  Termendous residential growth has allowed the Grimesland and Simpson areas to revamp old roads, install sidewalks, develop greater infrastructure, and increase their future tax base.  We look forward to many great things to come out of these areas in the future.
Grimesland is also well known for it's river traffic allowing Greenville and Washington citizens to travel back and forth from one town to the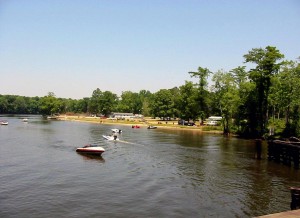 next often stopping for a mid trip break at the infamous Seine Beach on the Tar River.  Since the construction fo the new bridge over the river from grimesland to Highway 264 East, the beach has been cut off to vehicle traffic, but that hasn't stopped boaters from makgin it their midway point back to Greenville on a beautiful day.
HELPFUL LINKS