10 Critical Questions You Should Ask Before Hiring A REALTOR®
Not all real estate agents are the same, picking an agent is one of those critical issues that can impact your bottom line a lot! There are specific questions you should ask to ensure that you get the best representation for your needs. It's critical that you make the right decision about who will handle what is likely the single largest financial investment you will ever make.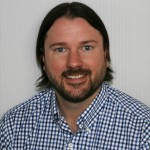 1. What makes you different? Why should I list my home with you? What unique marketing plans and programs does this agent have in place to make sure that your home stands out favorably versus other competing homes? What things does this agent offer you that others don't to help you sell your home in the least amount of time with the least amount of hassle and for the most amount of money?
-The Slocum Group listing process will set your home apart from the competition.  We begin with a seller interview in which we ask details about your property, your personal situation and your time frame for selling.  We take your answers and develop a custom marketing plan for your particular property.  We meet at your home to discuss the property, we then meet again at our office to discuss and explain our market evaluation of your property. The next step is to sign a 100% satisfaction guaranteed listing agreement with The Slocum Group.   We recommend your property have a complete pre-listing home inspection, we bring in a professional home stager, and we identify items that need to be fixed, replaced, and or updated based on your budget and time frame.  Once completed, we take professional quality photos of the interior and exterior of your home using professional grade Canon, Manfroto, and Speedlight photography equipment.  During the same photography appointment at your home we'll use our floor plan building software to draw a complete floor plan of your home to add to the marketing material. Buyers love seeing our floor plans and envisioning where they'll put that special piece of furniture they simply can't live without!  We then take our photos and edit them, adjusting colors, contrast, brightness and framing so each photo shows the true quality of your property.  These photos are then used to showcase your home on over 50 real estate search sites such as Zillow, Realtor.com, Trulia, Real Bird, Homes.com, etc as well as our MLS listing for the Greenville Pitt County MLS.  In addition we use these photos to produce our "at location" marketing material.  We don't just put home flyers in a box by the road!  We create a custom home book to be placed on your table or counter during showings.  We include lots of property specific information so buyers can take our books with them when they walk through your home.  We produce many buyer books per property so buyers feel welcome to keep the home book and use it to compare your property with others they see throughout their home search.  We provide tax information, utility history, restrictive covenants, home owner's association information, NC property disclosure form, lead based paint addendum, photos, public and private school information, online parcel information service documents, satellite overview of the area, distance to local attractions, and any other information that may be relevant to the sale and marketing of your property.
2. What is your company's track record and reputation in the market place? If you're like many homeowners, you've probably heard to agents boasting about being #1 for this or that, or quoting you the number of homes they've sold. After all, the only thing you care about is whether they can sell your home. Well, because you want your home sold fast and for top dollar, you should be asking the agents you interview how many homes they have sold. If one agent is selling a lot of homes where another is selling only a handful, ask yourself why?
-As a new company, less than one year, we're still building a firm track record.  Since the agency agreements are technically with the firm, not the agent, we cannot boast about what we've done in the past other than say we have a great deal of experience and a long list of satisfied clients that are more than willing to provide you their opinion of our quality and service as their broker.  Just take a moment and read our testimonials page for unsolicited feedback on our previous transactions.
Each agent has sold a different quantity of property, please speak with one of our agents and inquire about their sales record.
3. What are your marketing plans for my home? How much money does this agent spend in advertising the homes s/he lists versus the other agents you are interviewing? In what media (newspaper, internet, social media, websites, etc.) does this agent advertise? What does s/he know about the effectiveness of one medium over the other?
-The Slocum Group does things a little differently when it comes to marketing.  We spend our money on marketing your home, not our firm!  Full page ads in Home magazine or the newspaper are great, and it may actually bring a buyer to your home, however in today's time most serious home owners are using the internet to view hundreds of homes at once in the comfort of their own home.  We understand website marketing, heck we built this site!  We don't have a website where we require you to give us your name and phone number in order to see homes for sale.  However we do have over 1,000 local emails that are of people in our market who want to be informed when a home comes on the market in our area.  We send a list of homes to all of them through our email marketing campaign bi-weekly, from foreclosed homes to exclusive high value estates, we keep buyers informed of what's available in the market in order to drive buyer traffic to the door of listings. We spend our dollars on producing quality listings for each client, a quality website for our firm and agents, advertising our own hyper local website for buyers to use for FREE,  we advertise on over 50 real estate websites, and completing agent and firm profiles on the biggest online real estate sites in the country so our image gives buyers confidence they are dealing with professionals!  We don't want to be in the neighborhood magazine that makes it look like we sold every house in your neighborhood, even though we sold less than half but we sponsored the page so they let us look better than we are.  We don't use advertising as a deceptive marketing trick.  We use branding of our firm and properties to drive buyers to homes they trust will be in better condition than others they've seen on the market. That's The Slocum Group difference!
4. What has your company sold in my area? Agents should bring you a complete listing of both their own, and other comparable sales in your area.
– Please email us your address and a request for a list of homes sold in your specific area or neighborhood.  We'll be glad to put that information together for you.
5. Does your Broker control your advertising or do you? If your agent is not in control of their own advertising, then your home will be competing for advertising space not only with this agent's other listings, but also with the listings of every other agent in the brokerage.
-Our Broker In Charge, Mike Slocum, is in charge of the firm advertising and website as well as requires all agents in the firm to meet our minimum marketing system requirements as described above.  Mike has extensive experience in marketing as owner of a local specialty advertising company in Greenville for almost 15 years.  Individual agents are more than welcome to advertise in additional forms they believe will effectively increase the traffic of buyers to your listing.  Agents may choose to advertise in print media, other online real estate sites, or create advanced lead traffic by subscribing to the lead generation services of major online real estate search engines like Trulia, Zillow, etc.
6. On average, when your listings sell, how close is the selling price to the asking price? This information is available from the Real Estate Board. Is this agent's performance higher or lower than the board average? Their performance on this measurement will help you predict how high a price you will get for the sale of your home.
– Please contact The Slocum Group or individual agent for a listing price to sale price percentage of that particular agent. 
7. On average, how long does it take for your listings to sell? This information is also available from the Real Estate Board. Does this agent tend to sell faster or slower than the board average? Their performance on this measurement will help you predict how long your home will be on the market before it sells.
– We will be happy to provide this data at the date you request it.  We can easily produce a report from the MLS for  the average days on market for all homes in your market as well as our past history of the firm's or individual's days on market.
8. How many Buyers are you currently working with? Obviously, the more buyers your agent is working with, the better your chances are of selling your home quickly.  Ask them to describe the system they have for attracting buyers.
-As this is a rotating number, please contact us directly to inquire about our current number of active buyers.  Each individual agent has their own list of active buyers and this data is not kept as firm data, so there is no possible way to compile the total number of active buyers any single firm is working with.  Our system of attracting buyers is building relationships in our local community.  We make friends easily, they know, like, and trust us and send us their friends.  We know it sounds too simple to believe, but think about it.  Would you be more likely to find someone you didn't know off the internet to represent you in the purchase of a house, or would you ask your friends who just bought a house who they worked with and what their experience was like?  We receive the bulk of our buyers and sellers from referrals.  Everyone from managers at a major local employer in the area to friends at church knows someone who is thinking about moving or buying a home.  Just think for a second, don't you know someone? 
9. Do you have a reference list of clients I could contact? Ask to see this list, and then proceed to spot-check some of the names.
-We have a list of many wonderful people we've had the pleasure to represent for both the sale and the purchase of a home, sometimes we've been both listings agent and the buyers agent for the same people at the same time!  As we've said before, we like what we do and we're really good at it, just ask these people and they'll be more than happy to let you know about their experience.
10. What happens if I'm not happy with the job you are doing? Can I cancel my contract? Be wary of agents that lock you into a lengthy listing contract in which they can get out of (by ceasing to effectively market your home) but you can't. There are usually penalties and broker protection periods which safeguard the agent's interests, but not yours. How confident is your agent in the service s/he will provide you? Will s/he allow you to cancel your contract without penalty if you're not satisfied with the service provided?  Better yet, do they put that in writing for every client they work with, or do you have to ask for it?
-100% Satisfaction Guarantee – We're serious about making you happy, even if it cost us!  If you're not completely satisfied with The Slocum Group or one of our agents prior to receipt fo an acceptable offer, give us the chance to make things right, if we can't than you're free to terminate your agency agreement and it won't cost you a dime.  Remember, we only get paid when the deal closes, so you owe us nothing!  We feel the worst thing in the world is forcing someone to work with you when they don't want to!  We're so proud of this guarantee we put it in writing!